In the early stages of my relationship with Zac, we talked on the phone for
hours
every single day. This should have been sign number one that I really liked him, because I absolutely hate talking on the phone.
When I was in high school, I was totally about AOL Instant Messenger (REMEMBER AIM?), and spent hours and hours and hours talking to my friend John. Part of me was a little in love with John, but things never worked out and when it did one time it was weird and not what I think either of us thought it would be like. Still, we had so many great conversations on AIM and I felt like we really, really understood each other at that point in our lives. (We didn't. But it felt like we did!)
But let's take it back a little further. Phone conversations with friends have always been tragic for me.
There's the half dozen of times that I had a "friend" call me and begin saying mean (but true) things about another "friend." When people say negative things about other people that are warranted I often agree; sometimes it's to try and make the person who is clearly upset feel better, but a lot of the time it's because the person we're talking about is being kind of shitty and venting is a normal part of friendship. But what would end up happening is as soon as I'd agree with them -- BAM, there we are on three-way with the friend we've been talking about
That was junior high, by the way, but it feels like last week. I'm sure it's one of many reasons why I have a very small group of friends to this day.
Then there is the time that I was talking to my mom and my sister about one of my friends who I was having a really hard time with. We were driving somewhere, I don't remember where, and I was saying some pretty mean things out of frustration. Like things you would only say to your family, because they love you and won't disown you for it. And suddenly I heard a voice from my phone. This was before we even had the phones with slide out keyboards -- this was legit old school Nokia, one step above the 80s block phone -- so I'm not even sure how this happened, but my phone called the friend I was talking about.
I mean, she was mad... (can't blame her.)
So now that I sound like I'm always talking crap about my friends, I want to tell you some of the things Zac has said to me lately. Totally smooth transition.
After being sick for 2 weeks in Florida
Zac: I don't think I can survive being single.
Rachel: You're single now?
Zac: You know. Solitary. Alone. Because I don't have a wife to take care of me.
Talking about places near Orlando
Zac: Someone at work lives in New Smyrna.
Rachel: ...
Zac: That name is so gross. Can you imagine what Old Smyrna was like?
Unprovoked Facebook message
Zac: this is us
He really gets our relationship.
Me talking about my desire to eat healthier
Rachel: I'm just going to put in a medium effort right now, because I have to travel this weekend and we're eating out like three times.
Zac: You know another word for medium? Mediocre.
Unprovoked Facebook message
Zac: you and roo
This is true.
On me being sick
Zac: Don't die on me. Who would keep me straight?
Rachel: Your second wife.
Zac: I don't know. I tricked you into marrying me. I don't know if I could pull that sham off again.
On living together again when we move to Florida
Rachel: You're going to be exhausted after getting used to so much time alone.
Zac: Yeah. I hear wife induced stress is the number one cause of husbands dying.
After sending me several pictures of men with beards
Rachel: I like your beard when it's grown out a little better than the guys in these pictures.
Zac: What I'm hearing is that I have beard superiority over models.
Rachel: ...
Zac: That last piece of majesty took me over 6 months.
Response to me sending him the following GIF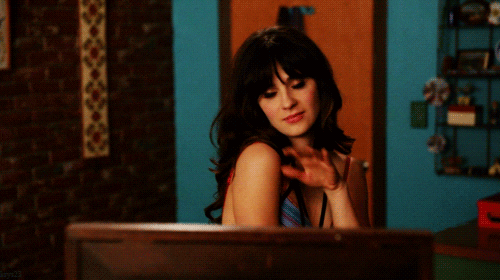 Zac: I thought we hated her.
Rachel: No, we like her.
Zac: I can't keep up with you.
Rachel: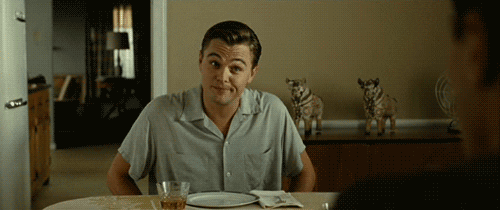 Zac: That seems like an appropriate response.